I was pondering in front of the oven, watching the rellenong bangus I made til I decided, what the heck let's take pictures :)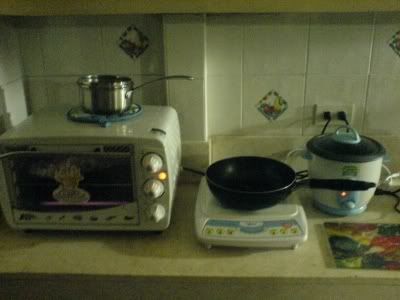 My cooking set: oven + induction cooker + rice cooker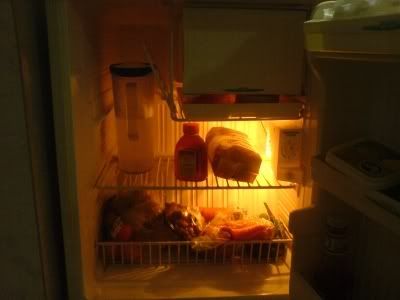 My fridge is getting crowded ...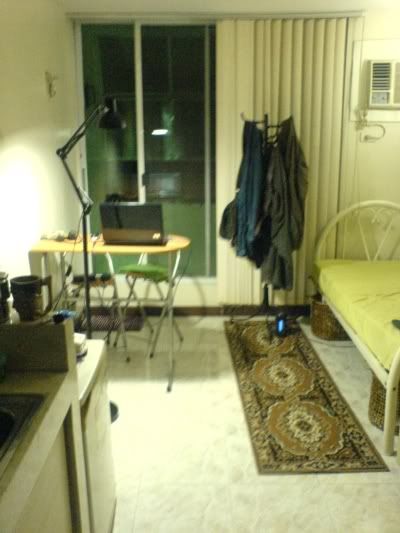 The grand view. Not that it's as grand as Niagara falls or anythin'. I have a balcony and I use it.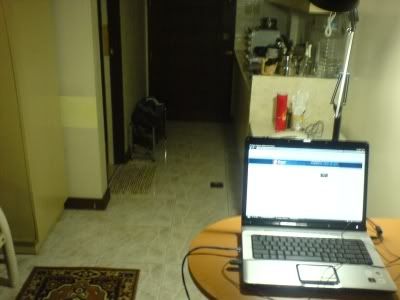 The other side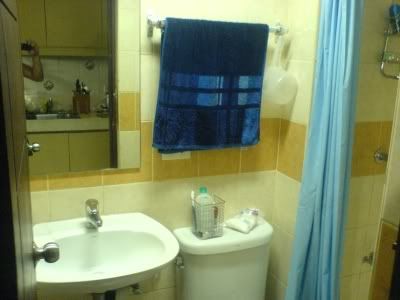 The men's room. Neat and tidy. Hope I don't get anymore wasted episodes tho. Coz I'm pretty sure I can easily turn it into a toxic wasteland.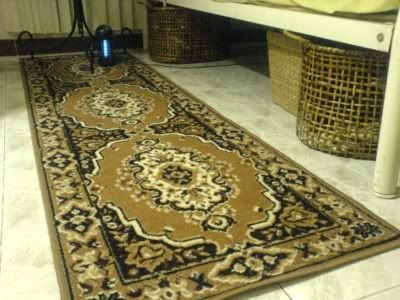 I love this carpet. Reminds me of the 80s era when most dads would go to the Middle East where jobs boomed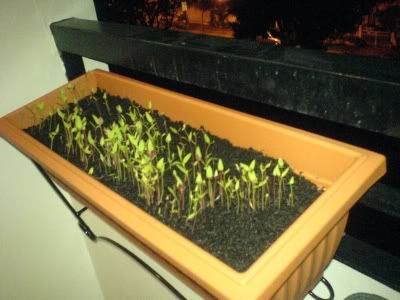 A small flower garden. I absolutely forgot what flowering plants that's growing on that pot.