Wala akong alala diyan, malaki tiwala ko diyan.
Shef. Yun ang sabi ng team leader ko tungkol sa kin habang kinakausap yung isa pang colleague.
Parang nagkaron na ako ng phobia sa mga taong nagtitiwala sa akin. Kasi naman, people don't have to be nice to me. Kailangan ko rin ng disiplina no. Why?
Simply put, I'm a loose cannon. I solve problems but I leave a path of destruction just to get at it.
Aminado akong arogante din ako kung minsan. That's why I chose to be a follower instead of a leader. And I chose to have teammates instead of being a solo performer. I believe it is better that way para ma-control ako.
Marunong naman siya ng C e.
Pffft, hahaha. If you caught me back in college as the psycho-geek my good friend, I am not only good in C, I breathe it. Professors tremble before my near-elemental knowledge of that language [Hello Sir Zurita!]. Well at least in Mapua I am [shempre, konting humility naman]. Heck, I have memorized each major and minor library functions most especially the graphics libraries which everyone else seems to fear. I even pepper it with Assembly for good measure. I've even delved into Watcom C, the stuff the pros use.
Shiz, I miss those days. And I lament the fact that I was not able to preserve my works for posterity. Damn it all. I'm an ex-geek :}
Been reading a book about
Bill Gates
, entitled
The Barbarians Led by Bill Gates
. Very fascinating take on the world of Microsoft, because it speaks about the inside workings of that company. No, Bill Gates didn't always make the good decisions, made some very bad ones. The thing is, he was good enough to sorround himself with smart people that he can listen to them.
What I envy here is that, he collects the really top-of-the-line people. Something I wish I am part of since I graduated. Ofcourse I had to be practical and sell my skills for the most general of needs. Specialization is risky, but if you get in the right market, you're settled for life.
O syet, baket English mode ako? Tagalog month nga pala ngayon. Hehe. Kzzzt!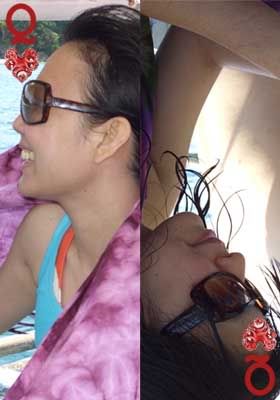 Hurray for art! Riiiiight