Had a nice dinner with friends last night.
The original Palawan group reunited (almost complete) and talking about the times. We had dinner at Freska in Greenhills Promenade where they served oysters.
Yes, ladies and gentlemen. Scrumptuous OYSTERS eaten with
aligue
rice.
If my cholesterol level is any higher I'd be dead by now ;)
It's nice to have stories being thrown here and there, about the fun Bohol trip even though there's still a lot of things we could have done. We needed that break. I needed that break.
October is still sketchy on any out of town trips. But my November is already half full on the first two weeks. And that's exciting.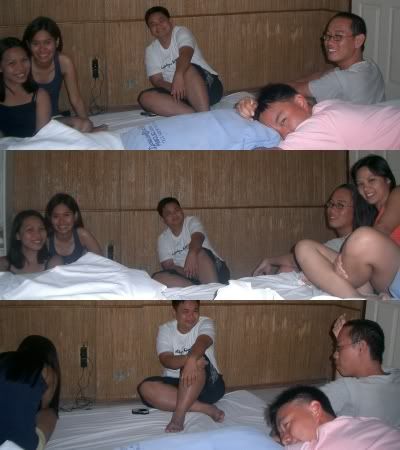 I don't have to think much in the following months til this year ends. No fretting over anything at all.
I'm happy.