Will be going on a trip to that place with some ex-officemates. We're camping and trekking to some mountain :) I'm excited.
Hopefully, my health would be enough to do such a thing. Heck, I'm pale! And thin. And wasted =_= (okay enough self-pity for now)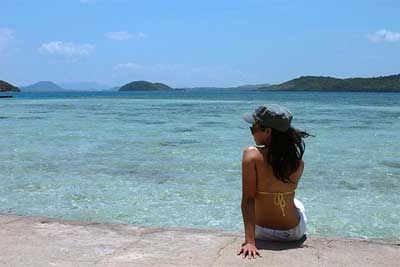 This is one of my favorite pictures back in Palawan, and I've used this picture on this blog more than twice. And yes, that's Joy over there (hmf, feel naman ng lola, haha)
Next year, I want to go to Cebu again with the boys. That place is fun.
On February, it'll be Bora on Valentines. Well not finalized yet but the idea is sooo exciting.