Five days in Cebu. Whew.
Let me start first by saying thanks to the Heartbreak Club for making this happen, Mr. Asshole (everybody hates him, heck even I hate him, hehe peace dude) for organizing the whole trip and Mr. Lova-lova (everybody loves him, but you won't hear me say that, nyuk nyuk nyuk) for the shutterbug factor and putting up with my jerky attitude.
I would say Cebu is like Manila, only the people there party harder! It felt like the place is invaded though. Foreigners are everywhere (most notably Korean tourists).
Since the good pictures are not in yet, looks like we have to settle for my humble camera phone :}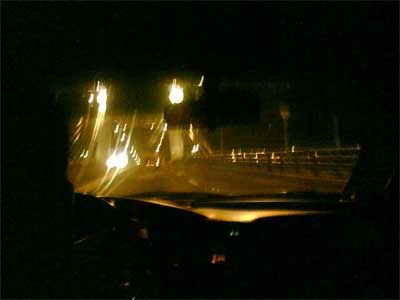 Reached Cebu at about 9pm, Wednesday
We went canyoning in Tison falls, but the pictures for that aren't in yet T_T
Oh well, moving along ...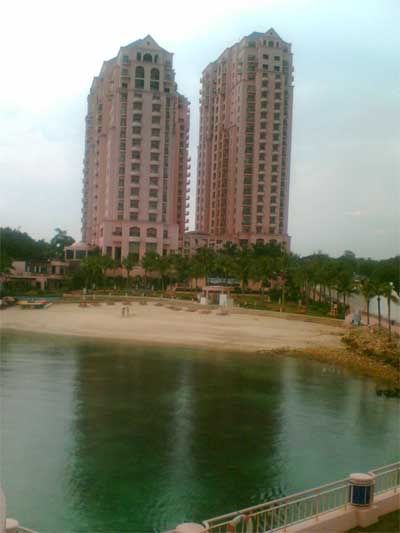 This is Hilton Hotel. We went on a cloudy day. The place is nice :) Was trying to get a shot of the reflection on the emerald waters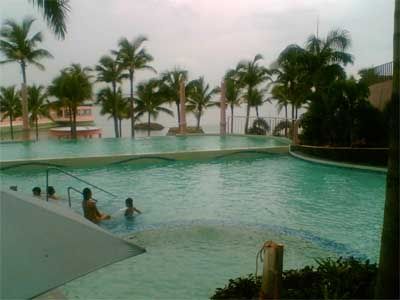 The pool below it has a spectacular view and arrangement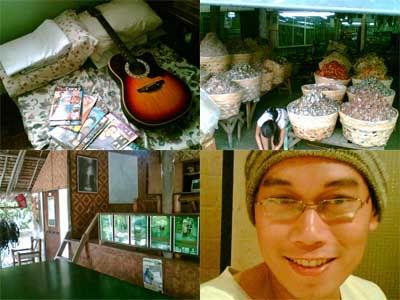 Have you ever had the feeling that all of things you see seem familiar but it really isn't? That's what made Cebu magical I guess. Excuse my face on the last panel. I just wanted to put it somewhere, hehehe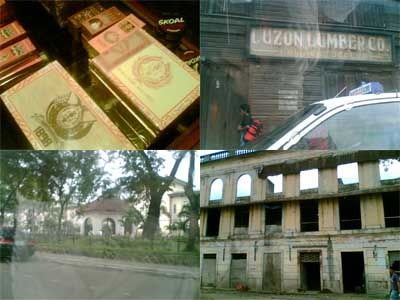 Cebu is a land of histories. Many historical buildings are left in ruins, which is sort of sad. Measures are being made to do something about it though :)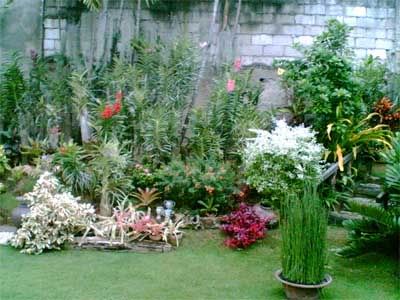 I have a keen interest in botany. This shot is taken from a would-have-been place of staying when we arrived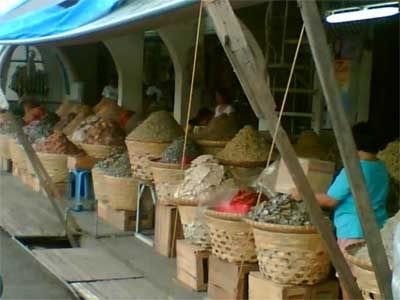 This is in Tabuan, where you will smell the place before you even get there. On a really hot day, the aroma can be overwhelming (we went there when the weather was cool)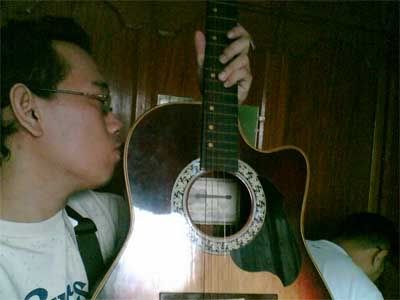 Kissed the guitar that accompanied me when my heart hungers for music. Grace must be jealous XD
I'd like to go there again. Maybe during Sinulog :)
I do hope the cameras will live to see another trip o_O