I kissed mom goodbye.
Today is the last day I am calling our home in Cavite, "
home
". I have decided to be a separate part of the family.
I won't miss the cool breeze of our old house we inherited from grand ma. Or mom's morning calls for breakfast. I took what belonged to me that I must always have with me. Yet I will leave behind things that identified me to this world -- photo albums, my drawings, my medals, all the books I have read, the letters I wrote/received from a past lover -- everything.
I could no longer be in that place. Nothing ever improves. Nothing ever really new. While everybody is moving on, it's a place you could count on to ~not change~. Sure, when I was at my lowest, or saddest phases of my life, it was the only place I could run to.
But now, I want to truly rely on myself. Something I have already started for over a decade -- and have become good at it.
I know mom and dad will be sad. There are just somethings they have to face. I am my own man, and has been that way ever since I could stand on my own. I have given much -- heck, I've given a lot. It's time
I give something to myself
. It's my life. I can't run somebody else's life. And I can't live for anybody else.
Make no mistake. I am sad too. But this is something I have to do.
I have to go somewhere. I'll be happy somewhere. I know I can be. But I can only do it if I am not tied down.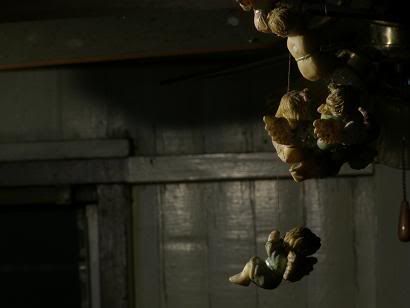 Which way is heaven?