Okay, I got my new phone. It's a Nokia 3230!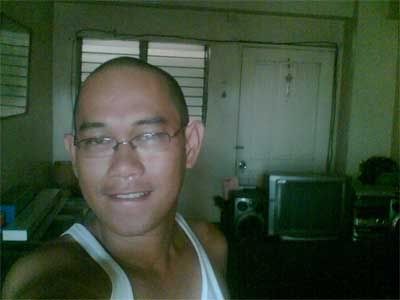 This is me in my dank, dreary den. Yes, I love darkness muhahahaha
I chose it for the following reasons:
- integrated camera (1.3 megapixel)
- mp3 player
- FM radio
- big screen
- relatively slim
-
aaaand
bluetooth
Bought it at almost the same price as my 3300 a couple of years ago. Geez, how technology flies. Next time I'll check it might come with a built-in laser sword o_O
I'm not that techie to delve into the more sordid details and fuss about some technobabble with some cool feature and stuff. As long as it plays music and can record scandals then it's good to go.
Oh, here's my number btw: (+63) 921 282 4341
So you lovers, haters, regulars, and most especially my personal lurkers, hit me up and take that number down! Who knows, I might actually reply using nothing but free messaging credits -_- but ofcourse, it's another story to get me out of my hermit-ty habits XD