Here's another installment of my mini-travels.
Manila City Hall at dusk. This was the start of something nostalgic for me.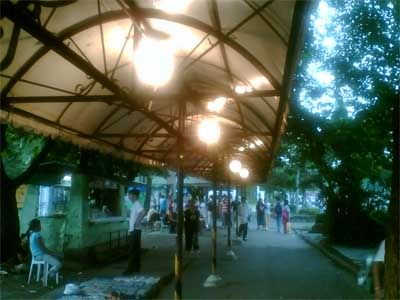 Many times I passed by this path when I go to Mapua. Remembering my college days was bitter sweet. Why wouldn't it? I always had a troubled mind. When nobody is giving you answers, I guess the only thing you can do is to think of nothing. Sounds zen huh?
Truth be told, I got this shot when I got lost outside Intramuros. I was so absorbed in the things I have long not seen in years that I didn't notice that I went somewhere I've never been before. The lampposts looks like wisps in an eery night. Sort of a Van Gogh in contemporary.
~~~
As I repeat, I have a thing for angels ... saw this in Glorietta. I think this is in a Bench boutique
After lunch we went to Manila Peninsula, and had the largest serving of ice cream I ever saw in my life. Colorful too. That's Gran there musing about the piece of paradise on the table.
A closer look at the guitar on top of the ice cream :)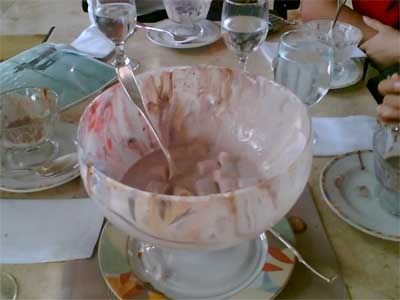 I was the only guy, and look at the ice cream afterwards o_O the people with me are ice cream monsters (and here I am feeling a tonsillitis coming on)
A view at the ceiling of the Manila Pen. It's a sun motif ... something I'm beginning to like